Challenge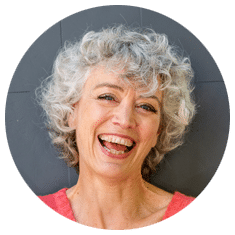 Mary B Egan owns a 2-storey property of 2850 square foot. Until 2015, she was using 3000 litres of kerosene to heat her house every year, via 20 radiators and an oil boiler that was fitted in 1996.
At this stage, her heating system was separated into 3 zones: upstairs, downstairs and hot water. Mary used a timer to heat her home – with hot water on for around 2 hours, upstairs (6 unoccupied rooms) for around 2.5 hours per day and downstairs (11 rooms) for between 5 and 6 hours per day.
Mary's motivation in approaching us to upgrade her system was threefold. First, she wanted to take advantage of the summer months to use the power of the sun to heat her water. Second, she was looking for additional comfort in her home – and extend her heating system to her garage and new office space. And finally, she wanted to reduce her spend on her electricity and kerosene.
Approach
After delving into Mary's requirements and objectives for upgrading her heating system, we recommended a number of measures.
At nearly 20 years old, Mary's oil-powered boiler was inefficient and was therefore costing her money – both in terms of bills and the amount of fuel she needed to power it – despite the fact that she'd looked after it well. Based on this, our first recommendation was to install a highly efficient condensing oil boiler – and connect her new garage and office space to the heating system with the addition of a number of new radiators.
We wanted Mary to be able to regulate heating based on her daily routines, rather than spending money on rooms that were not in constant use. As a result, we suggested the installation of multiroom heating controls, giving her the power to reduce energy usage and control heating remotely.
Finally, we suggested that Mary install a solar hot water system, giving her the ability to take advantage of the warmer weather and extended hours of sunlight during the summer months.
I was impressed with AEA Energy from the first time I contacted them. They listened and asked all the right questions and I felt confident that the measures they recommended would be the right ones for me.
Result
Working quickly and professionally, we installed Mary's new boiler, multiroom controls, radiators and solar heating system – we also helped her secure an SEAI grant of €1950. As a result, she experienced numerous benefits straight away as well significant long-term saving.
Mary now uses a maximum of 1800 litres of kerosene each year, which equates to an approximate saving of €1350. She can heat the whole property to a low temperature, increasing the temperature to comfortable levels in the rooms she uses on a regular basis. In fact, heating her house to this level of comfort with her old system would have cost Mary between €5000 and €6000 per year. In addition, her boiler operates at 95% efficiency – and taking into consideration that we increased the area being heated in her home by 1500 square foot through connecting her new garage and office space to the heating system.
What's more, thanks to her solar hot water system, Mary enjoys free hot water from late March until late September, saving around €250 on electricity bills every year. Our upgrades have also meant that the property's BER rating has been upgraded from C3 to B3.
Finally, Mary looks after her system with our Annual Solar Thermal Heating Online Service – which means that it's continued to operate at its optimal rate.